This is Oreo, the cat. One day the cat wandered into a nursing home, took a look around, and decided this would be a great place to get a job. Yes, you read right. She was looking for employment.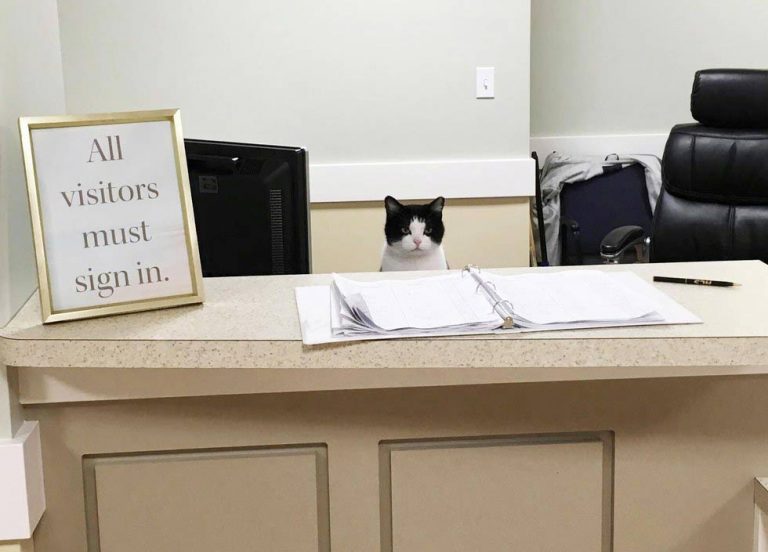 St. Augustine Health Ministries in Cleveland, Ohio is the nursing home Oreo chose. He must of really been attracted to the appearance of this place because he kept coming back to it. The employees took a notice of her, and quickly invited her in. She wasted no time. She jumped in behind the reception desk and began to help out with the day to day work."She's like the family here. She helps the residents, she helps the employees, and we just love her," said receptionist Carmen Delgado.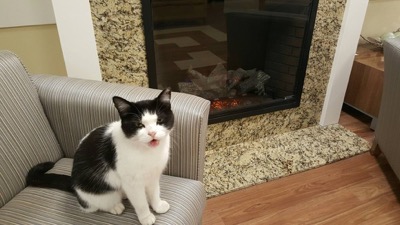 Oreo was actually doing wonders at the home. Many of the residents there grew up with pets or had a pet. So Oreo brings them a sense of comfort because it reminds them of home. "Most of the people we serve here had pets… so to have Oreo here, for them to be able to come out and pet the cat and see how the cat is doing… it brings… those feelings of home," explained the director of advancement.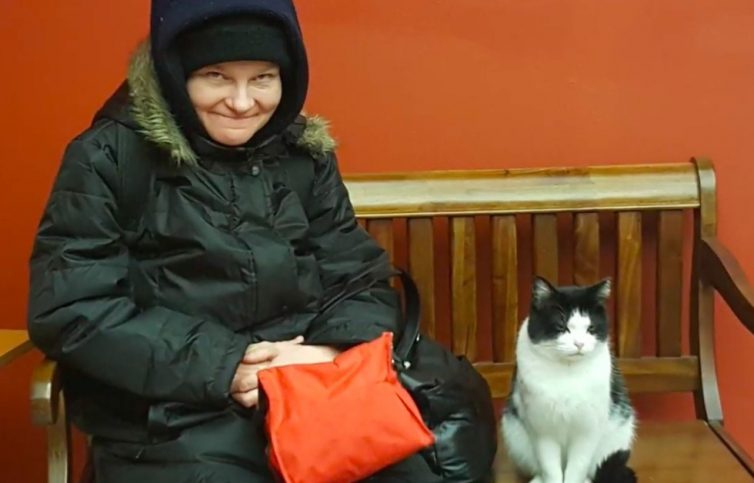 All the staff at the facility are very proud of Oreo and some even carry photos of her.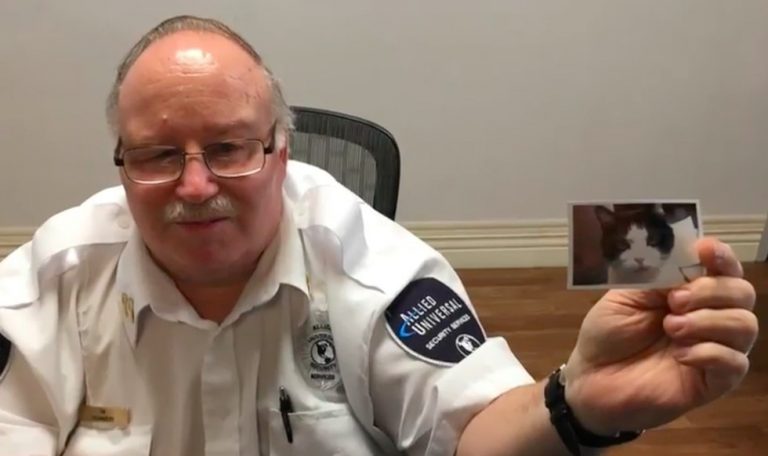 Hands down, Oreo brings a lot of joy to everyone at the facility. Her presence has encouraged a lot of the "loner" residents, to come out of their rooms, and interact with the cat."The residents were so excited to have Oreo around. They all love her and seek her out for a snuggle."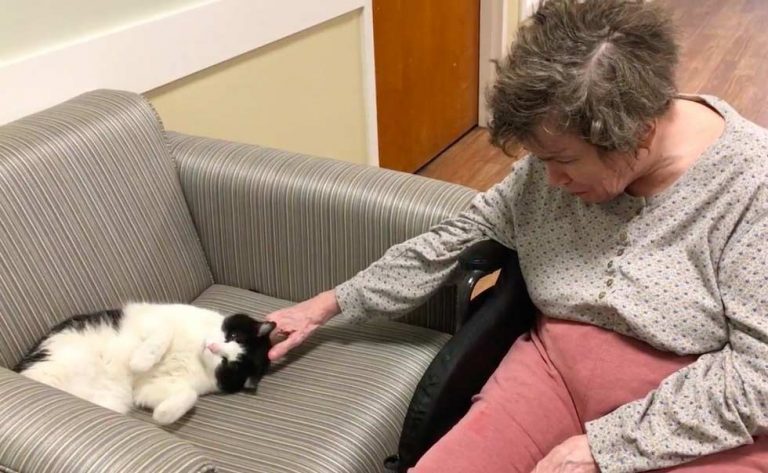 Here's Oreo sitting in a wheelchair, keeping it warm for one of the residents.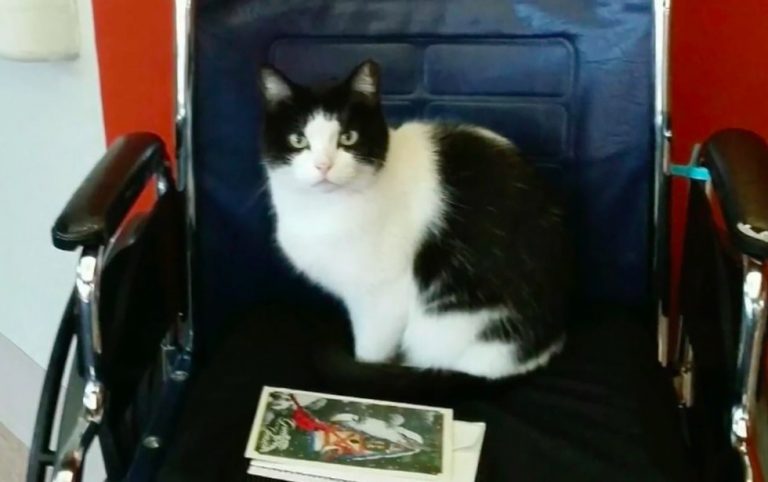 But, her favorite place to hang out is at the reception desk during after hours!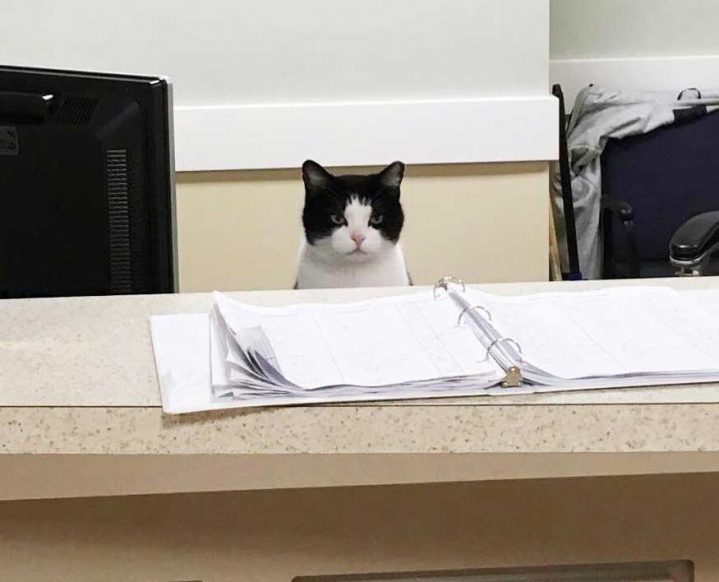 Oreo has brought an immense amount of joy. The nursing home, became her forever home, and she thanked everyone by giving them oodles of purrs and and cuddles 
 Share with friends!You can watch Oreo's inspiring story here: